Harbor Vintage Motor Co. has gained a reputation as being the No. 1 source in the world, for high quality parts and information regarding the 1930-36 "VL" model of motorcycle produced by Harley-Davidson®.
The following links are highly recommended to the "VL" enthusiast:
Antique Motorcycle Club of America

WWW.OLDDUDE.COM FOR HARDWARE 1936 and up.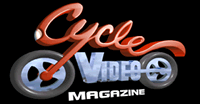 CycleVideo Magazine is a new Motorcycle Magazine on Videotape.
John Pierce ColorWrite - Paint for and how to paint Motorcycle Restorations.